Saudi EN BREF Issue #3

Everything you never knew you needed to know about the Saudi International
Also see: Saudi Snippets
ZIAD IS HERE TO STAY…

For the few people out there who thought that the Saudi Open would be a fluke, this 2006 edition must be a big slap in the face, as the promoter, Ziad Al Turki, has now the full support of the Saudi Government.

"If last year was a bit of a struggle, because nobody really helped us as they didn't know what it was all about, this year, we've got the full support of the officials. We didn't have any problems, or very little, to get the visas, all the Newspapers are reporting widely on the event, and the Saudi TV has been showing most of the matches live, which is a great achievement for squash in this country," Ziad explained.

"The Government now realises that we are changing the image that the world has of Saudi Arabia, because when they see the images, when they read your site, when the players explain how well they are received here, the perception that the people have of our country changes…"

And as I told you, Ziad and his team has a lot of ambitions for this sport, and has even landed the services of a marketing company to try to see how they could expand to other countries and not be limited to Saudi's frontiers.

Only the beginning, I warned you…


Ziad with PSA Chief Exec Gawain Briars
and PSA Chairman Jack Herrick



DELIERRE IS IN TOWN…

What a great pleasure this trip have been for many reasons, one of them being the joy of working next to talented, perfectionist, lunatic and passionate Canadian TV and DVD producer Jean DeLierre.

In the world of squash, he is famous for his up market DVDs for which he spends hours before the event planning shots, lighting and camera set up, during the matches, terrorising the whole of the local surroundings who do not know why a strange little white turning to red man is asking them to do things they never heard of before, and after the tournament, days and nights editing what later become pure little gems of art work.

And the great news is that the Passionate Canadian will cover the Toronto Classic and the Chicago Open in January, where I will have the chance to be for the first time.

All good, people, all good…






THE PLACE TO BE



In all the soaps, in all the films, in all the plays, you always have THAT special place, that special bar, restaurant, café, where the whole village meets up and exchange gossips.

Well, here in Sunset Beach, it's "the Deli". We could go elsewhere I guess, as the magnetic card lets us eat wherever we want, but this place is not expensive at all, the food is excellent, the waiters are adorable, it's virtually on the water, and they serve until midnight. And that has been VERY useful as we had some pretty heavy days/nights.

The locals, all dressed up beautifully and distinguished are a bit surprised to see a string of more than casual trainers and sports bags all over the room, but they have accepted us quite openly, and I even had the pleasure to speak with the few ladies who, and you will not be surprised, spoke not only Arabic and English, but also French, putting us all to shame really…

If you come by, do not hesitate to order their "croissant croque-monsieur", it's a pure delight…

THE WELSH CONNECTION…



Last year, it was the referees who came from Wales in force, Roy Gingell and Peter Lawrence. And this year, it's the TV commentary, as our own Voice of Squash Robert Edwards, as ever, but also experienced-refusing-to-retire-whereas-all-my-mates-are-disapearing-on-me Alex Gough, who lost in the second round against World number one Amr Shabana.



"Ziad approached me about a couple of months ago and asked me if I would be interested in doing the commentary, and later on, put me in touch with Jean Delierre."

"So far, it's been very good. I have done a couple of Sky programs with Robert before, so we knew what to expect. And at the start of the tournament, although Robert was not working constantly with me, we did a few matches to be ready for the quarters onwards".

Well, I'm sitting next to them in the stand, and I'm actually enjoying the commentary, and learning more and more about what I don't know that could fill a book about squash… I'm sure you will too.


Saudi Arabia Squash Tournament 2006
by Sharifa Al-Turki

On the first day, I was really excited to see everyone. But then I realised that people were saying hi to me and I did not really know them, so I felt a bit shy.

Also, since I've been living in the UK, I can't really speak Arabic. It was kind of embarrassing when I was talking to someone who I think was kind of important, and I didn't understand a word he was saying.

But then I saw one of the professional squash players that I was really good friends with. His name is Ramy Ashour. He is from Egypt and he is 19 years old. He has a big brother who's name is Hisham, he is 24 years old. There are both really nice, and are so much fun to be with.

I met a new friend from the PSA tournament, his name is Karim Darwish, he is also from Egypt. He's engaged to a woman professional squash player, she is number fifteen in the word.

On the second day, I was settled in. I was hanging around with all my friends and family for a while. Then I was watching some matches. That night, I went out to dinner with Ramy, Hisham and Karim with one of their friends.

On the third day, I watched four matches. One of them was Amr Shabana against Mohammed Abbas. I got the game ball. Thank God Shabana won I said to myself. Also James Willstrop won against Anthony Ricketts.

On the fourth day, there was only two matches. The first one was Amr Shabana against James Willstrop. Amr Shabana won. And Greg Gaultier against David Palmer, and Greg won!

That leaves us to the finals. On the last day, I think Amr Shabana is gonna win.


Saudi EN BREF Issue #2

Everything you never knew you needed to know about the Saudi International
ANASTASIA MY SAVIOUR

It has to be said that we are actually freezing. "Come to Saudi", they said, "you'll see the sun, the sea, the fun"… Well, so far, we had all three, but nobody told us, or the Saudi people actually, that we would be reaching temperatures unheard of for many many years.

"This is a freak of nature", confined Anastasia Al Turki, Ziad's adorable wife I had the honour of meeting and introducing to you already last year, who very kindly, shared the warm and comfy sheep coat that she came to steal from her husband while we were watching Thierry playing Adrian in the second round.

Actually this morning, I had to have a heater put in my room, as mine was not working, and they had to look hard for it, as it was tucked away in some shelter somewhere.

"I've been here six years and we've never been as cold as that, so we never had to use heating before", the Maintenance Man told me. And as he was bringing me a second one for the bathroom, the electricity circuit blew up, not used to such demand…!

As journalist Martin Bronstein once said to me "You create chaos wherever you go."

He is so right I'm afraid…
FATHERLY LOVE

I've met quite a few players parents by now, but I must say I can't wait to meet Ramy and Hisham Ashour's dad.

I've had the privilege to meet their mum after Ramy's victory against Lee, and the poor woman was overcome with emotion.

Their father on the other hand, Chef de Cabine at Egypt Air, Mohamed Ashour, is a bit of a dead pan, and after Hisham's defeat against Greg, sent him a text, "Hard luck, son, not to worry, 3/0 is not too bad."

Betrayed by your own ...
FOLLOW THE GUIDE…

Now I've moved into Sunset beach after a few nights spent in a hotel about 30 minutes drive from the action, I thought you would like a guided tour of the place, to help you understand how it all works…

We are about 45 minutes to an hour from Bahrain Aiport, in a private Estate highly secured and where the dress code is more relaxed, meaning I do not have to be fully covered at all time as I would have in the rest of the country.

It is a stunning place on the seaside that comprises villas of course, with several bedrooms, like the one that Robert Edwards and our Steve Cubbins share, as Steve is helping the Voice of Squash with his 24,506 jobs, but also the Sport Centre where we are based, squash & badminton, a bit further out, a swimming pool and a spa, a few restaurants, children's play areas, Ten Pin Bowling, Doctor and Masseur on site, a little supermarket and even a fire station at the entrance of the place. And of course, boating…

I'm in the same area than the players who are sharing what they call "cabanas", which are comprehensive one room bungalows with twin beds directly on the beach. And although the temperature is far from aestival, the feel that you get for that simple and stunning view from our room, the sea, the lawn, the wind that shakes slowly the trees … Priceless.



So far the transport, organised by Khamees, has been really good, the drivers have been spot on time and extremely helpful. Also, all the people involved in the event have been given a magnetic card that allows us to get three meals a day, which makes our life so easy, another proof of the organisational excellence of the tournament

We don't have a golf course here, but we have the golf karts, that make that typical electrical noise, which are used (and very practical as the walk from the villas to the cabanas for example is rather a long journey) all over the compound.

I of course succeed to get lost a few times, but I must say it is such a great feeling to be able to walk tranquilly from your room to the restaurants to the venue. Only downside, I don't have access to internet in my room, which means that I haven't been able to work at night as I would normally do.

So I've now been introduced to a new concept: night, sleep. Interesting. Different, but interesting…
Trophies worth
fighting for ...

When Ziad brought two mysterious parcels into the media room (yes, it's all set up and ready to go), everyone was intrigued.

After a bit of a fight with the bubble-wrap, two wonderful trophies were revealed, each with a card describing them.

We can do no better than to show you the trophies the world's top 32 players will be competing for over the coming week, and the words that accompany them ...


This trophy symbolises the first Saudi Fort. It reflects the rich heritage of Arabia. It has been handmade exclusively for the Saudi Squash Tournament sponsored by ATCO.

The windows and doors are carved in teak wood. The doorway holds a squash racket and the embellishments are Arabian motifs all made with gold and platimum fused in glass, made and designed in Al-Khobar, Saudi Arabia by Desert Designs.




This trophy represents an Incense Burner (Mabkhara).

'Makbhara' was traditionally made from clay or wood. The wooden base is carved out of wood to formlegs and the holder on the pedestal base has an inward sloping side which supports a metal cup in which is placed Oudh (Frankincense).

The burners are decorative and with pattern combinations of mirrors and carving in the wood. The craft of making Mabkhara is practiced today by artisans of Ha'il province, one of the northern province of Saudi Arabia, Thus a fragrant and elegant ritual of the past survives in the Arab world today as a symbol of warm hospitality.

This trophy has been designed and hand made in wood and platinum fused glass exclusively for the Saudi International Squash Tournament sponsored by ATCO in Al Khobar by Desert Designs.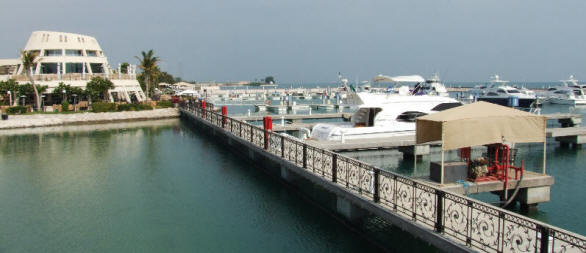 THE BACK COURT FEEL

If on the first day, 15 of the 18 matches were played on the two side by side glass back court about 100 yards from the main glass court, the second day matches were split between the main court and one glass back. As is logical, most of the spectators went to the main arena.

So only very few of us were left to watch some pretty good players battling away for a quarter final spot. And there was the same kind of intimacy around those matches that you normally find in the English County leagues, you know, the guys fighting more for pride than for anything else, in front of a few mates.

And if I do like the spectacular show that the glass court, the lights, the music, the hundreds / thousands sometimes bring, you cannot beat that close to the glass, hear the guys breathing and thinking feel.

It's just pure magic, sorry.


THE FROG SPLASHES IT AGAIN…

You are NOT going to believe this, but yesterday and today, whereas it's not supposed to at this time of year, it actually poured out with rain all day.

We are not talking a few drops here and there, Normandy France style, you know, good for the lawn and all, no, here, we are talking buckets and buckets, torrential rain in a period when it didn't rain for 20 years.

So, not as bad as Kuwait last year as we were still able to play, but some matches had to be rescheduled, we were all a bit touch and go for about two hours, but as ever, the Calm above the Chaos Robert Edwards kept everybody under control, Ziad made sure that his team was preventing the water from damaging not only the court but also all the cameras present for the Opening Ceremony.



If you'd asked me at 4pm was Olli going to be able to play against the Saudi Wild Card Mohammed Taher Al-Saif at 8pm, I would have laughed in your face,… But hey, nothing is impossible here, and we eventually went on, nearly on schedule.

To conclude, my site www.you-want-rain-invite-the-frog.com is still under construction, but we'll let you know as soon as it's ready…

BAD DAY FOR THE REF…

And the tournament hadn't even started ...

It was a long day for Ayaz Khan, one of the three Pakistani referees present in Saudi, as it took him 24 hours to get from Islamabad, Pakistan, to Bahrain…

His first flight on the 14th was delayed from 6pm to midnight, so he obviously missed his connection in Muscat, ended up in a hotel, got a second flight in the morning that was also delayed, and ended up in Bahrain, but with a visa that stipulated that he had to fly into Saudi, not drive.

Thank God, a solution was finally found, and he reached Al Khobar on the 15th at 4.30pm, but not with his luggage, as they just happened to get lost somewhere along the way…

And you thought you had a bad day…

MARRIAGE FRENZY IN PAKISTAN…

What is going on in the world of Squash over there? Forget the politics, the wedding season has been prolific this year. The legendary coach Rahmat Khan got married to a young lady from Karachi, and he's going through the paperwork to have her come and live with him in Kuwait where he now works.

International referee Ayaz Khan also, after long years of celibacy, has now wed an English lady called Jasmin, and he's looking at different options after his contract with the Pakistan Federation ends.

But it's not only the officials that get married. The players too, as Shahid Zaman is now Mansoor Zaman's brother in law, as Shahid married Mansoor's sister right after the Pakistan Open, while Mansoor is engaged to their uncle's daughter, and would have been married by now only for a death in the family that postponed the wedding.

Is it something in the water…?